Top 10 San Antonio Birthday Party Places to Celebrate
There are tons of fun, exciting, and unique places to have your next birthday party. From interactive museums to thrilling amusement parks, this great city has something to offer everyone.
From indoor activities to outdoor adventures, this vibrant city has a multitude of options to choose from. In this post, we'll explore the top 10 birthday party places in San Antonio, and what makes each of them unique. Whether you're a local or just visiting, this list will help you plan the perfect birthday party and create unforgettable memories.
Magic Time Machine
902 NE Interstate 410 Loop, San Antonio, TX 78209; (210) 828-1478
What makes the Magic Time Machine special is its interactive atmosphere and delicious food. The menu features a variety of American cuisine, including steak, seafood, and pasta dishes. The restaurant also offers a full bar with signature cocktails and a wide selection of beer and wine.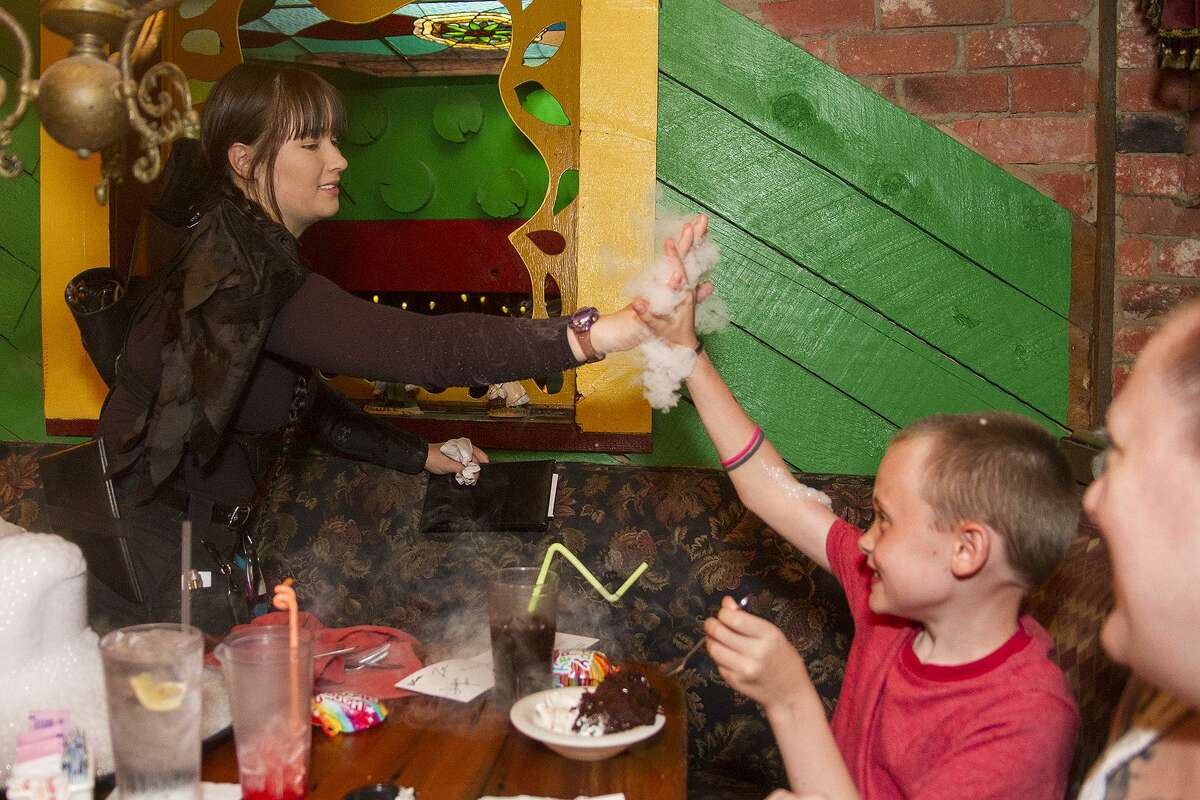 The prices at the Magic Time Machine are reasonable, with entrees ranging from $15 to $40. The restaurant also offers a children's menu for younger guests. Availability can vary depending on the day and time of your party, so it's best to call ahead to make a reservation.
Birthdays at the San Antonio Zoo
With over 35 acres of exhibits, the San Antonio Zoo is home to more than 750 species of animals, including lions, tigers, and bears (oh my!). One thing that sets this venue apart from others on the list is the ability to have up-close and personal animal encounters. From feeding giraffes to petting a kangaroo, this experience is bound to be a hit with party guests.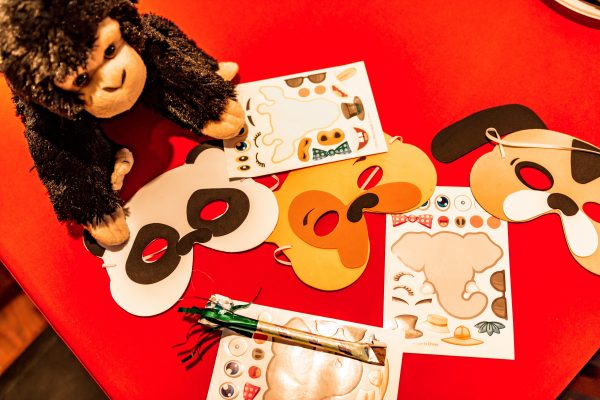 Prices for birthday parties at the San Antonio Zoo start at $350 for up to 15 guests. This includes admission to the zoo, a private party area for two hours, a guided tour, and a special gift for the birthday child. Additional guests can be added for $23 per person.
Availability is limited, so be sure to book in advance to secure your preferred date and time. Overall, the San Antonio Zoo is a unique and exciting birthday party venue that is sure to impress guests of all ages.
Fiesta Farm Birthday Party
8497 FM 1560N, San Antonio, TX 78254
The Fiesta Farm offers a variety of activities for children including pony rides, a petting zoo, and even llama grooming.
What makes Fiesta Farm special is its focus on education and hands-on experiences. Children will have the opportunity to learn about farm animals and the importance of caring for them, all while having fun and celebrating a birthday.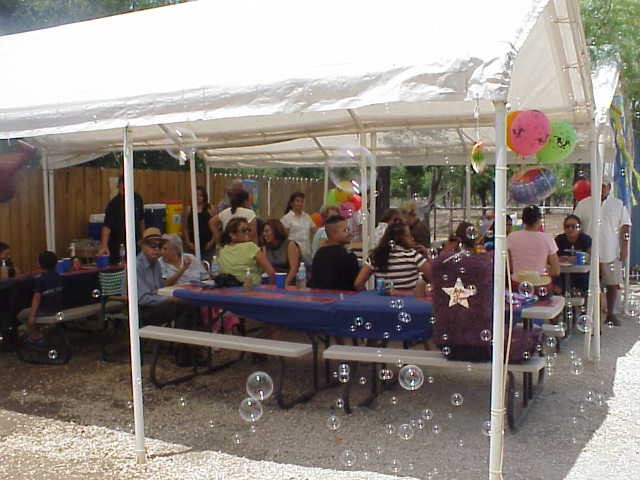 Prices for a birthday party at Fiesta Farm start at $250 for a two-hour party with up to 10 children and two adults. Additional children and adults can be added for an additional cost. Availability can vary, so it's important to book in advance to secure your spot.
Incredible Pizza Company
2015 SW Loop 410, San Antonio, TX 78227; (210) 610-6086
What makes the Incredible Pizza Company special is the wide variety of entertainment options that it provides. From go-karts and laser tag to mini-golf and bumper cars, there is something for everyone. The venue also has a large arcade and prize center, where guests can win tickets and redeem them for prizes.
When it comes to food, the Incredible Pizza Company offers an all-you-can-eat buffet with a variety of options, including pizza, pasta, salad, and dessert. They even have a separate buffet section just for kids.
Prices for a birthday party package at the Incredible Pizza Company vary depending on the number of guests and the package selected. However, their packages typically include a reserved area, food and drinks, game tokens, and attractions.
Availability for booking a birthday party at the Incredible Pizza Company can be checked online or by calling their party planning specialists. They offer different package options to accommodate different budgets and party sizes, making it a great option for families looking to celebrate a birthday without breaking the bank.
Birthdays at the Doseum
One of the best places to celebrate a birthday party in San Antonio is The DoSeum. Located in the Broadway corridor, The DoSeum is a state-of-the-art children's museum that offers interactive exhibits and activities for kids of all ages. The facility spans over 65,000 square feet and features a variety of exhibits, including the Sensations Studio, the Spy Academy, and the Innovation Station.
What makes The DoSeum special is the wide range of activities and exhibits that cater to different age groups and interests. From designing and testing racecars to exploring the wonders of the human body, there is something for everyone at The DoSeum. The museum also offers private party rooms that can be rented for birthday celebrations, each with its own unique theme.
Prices for party rooms at The DoSeum start at $200 for a basic package that includes admission for up to 15 guests and access to a private party room for two hours. Additional guests can be added for an extra fee. Availability may vary depending on the date and time of the party, so it's best to book in advance to secure your preferred time slot.
Main Event Entertainment
Main Event San Antonio North, 1911 N Loop 1604 E · (210) 305-5999;
Main Event San Antonio West, 8514 TX-151 · (210) 521-8000
Main Event Entertainment offers a wide range of activities, including bowling, arcade games, laser tag, gravity ropes, and billiards, just to mention a few. All of their activities are well-designed to cater to all ages, making it perfect for a family event or even an adult-only party.
What makes Main Event Entertainment special is its state-of-the-art facilities that offer an immersive entertainment experience. The facility is spacious, modern, and well-maintained, giving it a clean and inviting atmosphere that everyone will love.
When it comes to pricing, Main Event Entertainment offers competitive rates, and they have various packages to suit different budgets and preferences. They also have a wide range of food and beverage options available, including pizza, salads, burgers, and more.
Finally, availability at Main Event Entertainment is generally excellent, but it is always best to book your party in advance to avoid disappointment. You can book online, over the phone, or in person at the venue.
More San Antonio Birthday Spots
Here is a list of more places we recommend you check out…
A City Park, especially Brackenridge or the new Phil Hardberger Park