Your preschooler will love having her very own garden to wake up to each morning! There are many ways to bring nature indoors and create a fun and whimsical bedroom.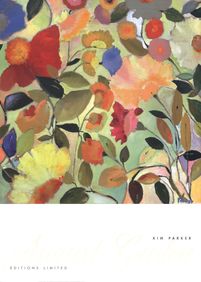 What You Will Need
Pale Blue Paint (1-2 gallons, depending on the size of the room)
Pale Green Paint (1-2 gallons, depending on the size of the room)
Acrylic Paints- 3-4 bottles of different colors, 1 bottle of dark green
Roller Brush
Small Angled Paintbrush
Stamps or Stencils in the following designs: flowers, birds, dragonflies, butterflies, leaves
Chalk Line or Laser Level
Step One: Paint the Sky and Garden
Begin by selecting a pale blue paint for the top half of the walls, for your "sky" (and ceiling, if you can paint it) and a pale green color for the bottom half of the walls, for your "garden". Using a chalk line or laser level, draw a line marking the midway point between the ceiling and the floor, all around the room.
Step Two: Create the Border 
Next, draw a wavy line by hand that dips just above, and just below the chalk line. This wavy line should mimic hills. To avoid a scalloped look, be sure to make some "hills" larger than others. Paint the top half of the walls first. When you reach the wavy part, use a small angled paintbrush to fill it in. You will do the same for the green paint on the bottom half of the walls.
Step Three: Add the Details to the Sky
Using the acrylic paints and either stencils or stamps (or freehand, if you feel artistic enough) randomly add butterflies, dragonflies, and birds to the "sky." You can use as many colors as you would like, but try to coordinate them with your preschooler's bedding.
Step Four: Add the Details to the Garden
Using a large flower stamp, stamp groups of 3 or 4 flowers together, at varying heights (just like in nature) all around the room. Using the darker green acrylic paint, paint the stems and either stamp on leaves, or draw them freehand. Stop when you feel you have enough flowers.
Step Five: Bedding and Window Treatments
For bedding, try pairing gingham checks with a floral print. Flower-shaped throw pillows and rugs continue the theme. To add whimsy to plain drapes, try hot-gluing fake flowers onto the tiebacks. Or create your own valance by hot-gluing fake flowers onto an existing valance (one that you don't want anymore). Simply cover the entire valance with as many flowers as you can fit onto the cloth. 
More Garden Inspired Decorating Ideas
• Add clouds and a sun to the ceiling, or walls, if you would like more detail.
• Use two or three different types of flower stamps (try a daisy, tulip, and rose) to add more details to your "garden."
• Decoupage flower decals onto existing furniture, such as the front of a dresser, or the top of a play table. Scrapbooking supply stores have wonderful selections of pre-cut floral decals.
• Recycled calendars are a great way to find inexpensive floral prints. Simply trim the raw edges and place in plain picture frames. If you want a more coordinated look, spray paint the frames in the color of your choice.
• Make your own picket-fence headboard with an unfinished section of fencing from a  home supply store. Most sections come in four feet, so no cutting is necessary. Paint the fencing and attach it to the wall. Place your preschooler's bed in front of it and viola! A garden headboard.
• Paint terracotta (or plastic, if you are worried about them breaking) flowerpots and use them as storage for hair accessories, crayons, or whatever else you can think of!