Spring has finally sprung, which means it's time for preschoolers to get crafting on some great Preschool Spring Crafts! The spring season provides wonderful opportunities for preschool crafts with its sunshine, flowers, insects, and other beautiful aspects of nature. Spring crafts are the perfect way for preschoolers to say hello to a brand new season. With these simple Preschool Spring Crafts, your preschooler will be able to appreciate spring with fun and creativityRain or shine, with our easy Preschool Spring Crafts, your preschooler is bound to find the perfect craft activity for a spring day! Questions? Comments? Contact me!
Featured Preschool Spring Crafts
Preschool Caterpillar Beanbag
Turn a plain tube or knee sock into an adorable and fun preschool spring toy! Even the youngest preschooler can help out with this simple Preschool Spring Craft. Using dried beans, an old sock, and rubber bands, you and your preschooler can create this funny, floppy homemade caterpillar toy.
Preschool Flower Photo Magnet
This Preschool Flower Photo Magnet is fun and simple to make. Using pastel foam sheets and a magnet found at your local crafts or discount department store, this preschool spring craft is inexpensive and quick. Your preschooler will beam with pride when seeing his/her handmade photo magnet displayed on your refrigerator.
Preschool Spring Sunshine Purse
A cute and bright spring craft, the Preschool Spring Sunshine Purse makes a fun little dress-up item for any little girl. Using just a few simple materials, this sunny purse is inexpensive and fun to make.
Featured Preschool Mother's Day Crafts
Mother's Day Pencil Cup
Melt Mom's heart with this simple to make Preschool Holiday Craft! The Mother's Day Pencil Cup is a great gift that preschoolers can make for Mom or even Grandma. Grab some photos and some glue and get started on this fun and easy preschool craft!
Mother's Day Preschool Photo Magnet
Mother's Day is just around the corner! This preschool photo magnet is the perfect handmade craft for preschoolers to give to their mommies. Dads, older siblings, and preschool teachers will enjoy helping young preschoolers with this fun preschool spring craft.
Mother's Day Perfume Bottle
Beautiful and simply elegant, this easy preschool craft makes the perfect Mother's Day gift. A container for perfume (or any other substance), the Mother's Day Perfume Bottle can be put together in a matter of minutes. With just a couple of steps and a few materials, your preschooler can create this lovely homemade Mother's Day gift!
Featured Preschool Father's Day Crafts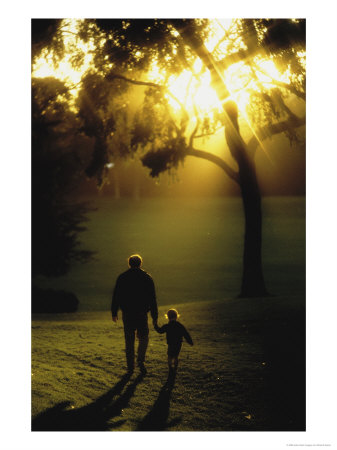 Preschool Father's Day Craft – Barbecue Apron
Who is better at barbecue grilling than Daddy? Why not give him a special Father's Day gift he can use? The Father's Day Barbecue Apron is great fun for preschoolers to make and is the perfect present for Daddy this year.
Preschool Father's Day Craft – Car Sunshade
This Father's Day, your preschooler can give Daddy a gift he'll cherish and actually use! The Preschool Father's Day Craft – Car Sunshade turns an ordinary cardboard auto shade into a wonderful and creative handmade Father's Day present for Daddy or even Grandpa!
Preschool Father's Day Craft – Loose Change Keeper
Have you ever known a dad who didn't have loose change sitting around the house? The Father's Day Loose Change Keeper is perfect for Daddy's coins! Handpainted by his preschooler, this special preschool holiday craft makes a fun and special Father's Day gift that he'll cherish and use for years to come.
Featured Preschool Graduation Craft
Preschool Graduation T-Shirt
Whether you're planning a preschool post-graduation party or simply wanting to create a keepsake that's both sentimental and functional, the Preschool Graduation T-shirt is one way your preschooler can announce his/her accomplishment! Using your computer, printer, and heat transfer paper, you can create this quick and simple preschool graduation craft.
More Preschool Spring Crafts
Lightning Bug Jar – Party Craft
Spring has sprung and it's time for the buggies to come out and play. Make a perfect little temporary home for your preschooler's little bugs. Your preschooler will have a great time finding little friends to put into their fancy lightning bug jar.
From Our Readers
"Last year, we had a dinner party in the springtime. My daughter and I made place cards for all the guests by using [sticky] notes. They come in many different shapes and sizes now, so we picked out ones shaped like a flower. We stuck two back to back to eliminate the stickiness. Then my daughter used a hole punch to punch a hole in the top. She wrote their names on each and then we picked out a pretty flower for each person. We slid the note onto the flower's stem through the hole and placed each one on the person's plate. My daughter was so proud of herself when all the guests raved about them!"
Preschool Spring Bug Craft
"Spring is near and it's getting buggy around here!" Cynthia says. "This is a cute, very easy craft. Using your child's fingertip dipped in paint, create 'bugs' crawling up and around a flower pot." Supplies are simple: non-toxic paint in a variety of colors, a flower pot, and a black permanent marker.
Make a Caterpillar: Several green fingertip prints slightly overlapping each other, use the permanent marker to add his eye, antennae, and legs.
Make a Lady Bug: One small fingertip print in red, or for a larger bug use your child's thumbprint. Add dots, legs, head, and antennae using the permanent marker.
Make a Bee: One thumbprint in yellow. Use a permanent marker to add wings, black lines, legs, head, and antennae.
Make an Ant: Three small black fingertip prints, overlapping slightly. Add legs and antennae with a black permanent marker.
The possibilities for this craft are endless. You can make colorful butterflies or lightning bugs. You can also create the bugs on surfaces other than a flower pot. Try adding them to a window sill, around a doorknob or light fixture for a cute outdoor feel in any room!
Preschool Spring Flower Craft
Use a flower template and have preschoolers decorate the flower any way they would like.  Paint a large craft stick green and let it dry. Glue the flower to the top of the craft stick to make a beautiful spring flower. Use the flowers for a brilliantly colored preschool bulletin board or as flower puppets."
Sing this song to the tune of I'm a Little Teapot while having preschoolers wave their flower puppets:
I'm a little flower
Tall and slim
Here are my petals
Here is my stem
I grow in the dirt
And drink the rain
And I grow, grow, grow, and bloom for spring.
Around Avens Corner
Preschooler Food Game – How Does it Grow?
Learn with your preschooler about how food grows with this easy food game. Play this game at mealtime and in the grocery store – your preschooler will have fun guessing and finding out the unusual ways some plant foods grow.
A Nature-Inspired Bedroom
You can transform any little girl's room into her very own garden, using paint, stamps, and few creative ideas. Create a picket fence headboard, or decoupage flowers onto existing furniture. Try your hand at creating a garden mural, complete with butterflies, birds, and flowers. By taking everyday items, such as plant pots, and turning them into storage, you can create a fun and whimsical bedroom for your preschooler.
Preschool Flower Jewelry
Make jewelry from flowers and leaves. Your preschooler will have fun exploring nature with this nature preschool craft. With just a few flowers, your preschooler can make a necklace, bracelet, pin, earrings, and crown.